Babi Mild Mild Kids Bath 3in1 Tropical Splash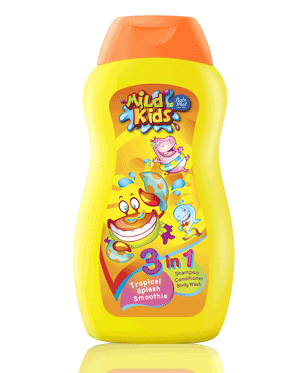 Babi Mild Mild Kids Tropical Splash 3 in 1
Freshenthe day with Tropical Smoothie fragrance combining body wash, shampoo and conditioner. With natural extracts ofNatural Silk Amino Aoids, the body and hair is moisturized and softened. Pro Vitamin B5, Vitamin C leave the skin with gentle touch and smooth beautiful hair.
3 in 1 : Body wash + shampoo + conditioner
Natural Silk Amino Acids : Natural extract keeps baby's hair soft and tangled-free
Super Moisturizer Formula : moisturize skin without irritation
Credential
เพราะไม่ใช่ผลิตภัณฑ์อะไรก็ได้ แต่ต้องเป็น "ผลิตภัณฑ์ที่ดีที่สุด" เบบี้มายด์ จึง ใช้เวลาในการศึกษา และใส่ใจในทุกรายละเอียดอย่างเข้มงวด เพื่อให้ทุกผลิตภัณฑ์ตอบโจทย์ความต้องการของลูกน้อย คลายความกังวลของคุณแม่ และปกป้องทุกคนในครอบครัว รวมไปถึงความเป็นมิตรต่อสิ่งแวดล้อม ซึ่งจะสร้างความเชื่อมั่น และเป็นเหมือนคำสัญญากับคุณแม่ว่า ผลิตภัณฑ์เบบี้มายด์ ดีที่สุดสำหรับทุกคนในครอบครัว ด้วยมาตรฐานการวิจัย การพัฒนาผลิตภัณฑ์ และผ่านการทดสอบต่างๆ
Package Size : 200 ml.
Related Product
... loading images