Babi Mild Mild Kids Shampoo 2in1 Sweeties Kiwi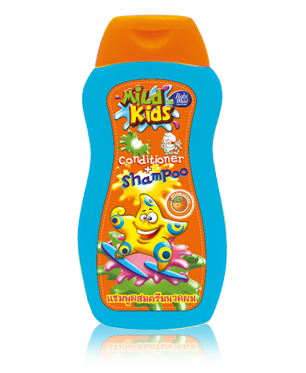 Swim & Sport Extra: Conditioning Shampoo
This is conditioning shampoo for swimming and outdoor activities of playful children. It helps cleansing the salt efflorescence left from swimming in the pool or in the sea as well as cleaning sweat and dirty stains from children's activities. This feels cleaner than ever with natural ingredients specially selected from orange extract, which gently reduces bacterial accumulation, Provitamin B5 and Natural Moisturizing that nourishes and prevents dry hair, soften and tidying the hair for soft and more manageable hair. This products can be used daily as it suites your beloved children learning with added refreshing fruit fragrance.
Credential
เพราะไม่ใช่ผลิตภัณฑ์อะไรก็ได้ แต่ต้องเป็น "ผลิตภัณฑ์ที่ดีที่สุด" เบบี้มายด์ จึง ใช้เวลาในการศึกษา และใส่ใจในทุกรายละเอียดอย่างเข้มงวด เพื่อให้ทุกผลิตภัณฑ์ตอบโจทย์ความต้องการของลูกน้อย คลายความกังวลของคุณแม่ และปกป้องทุกคนในครอบครัว รวมไปถึงความเป็นมิตรต่อสิ่งแวดล้อม ซึ่งจะสร้างความเชื่อมั่น และเป็นเหมือนคำสัญญากับคุณแม่ว่า ผลิตภัณฑ์เบบี้มายด์ ดีที่สุดสำหรับทุกคนในครอบครัว ด้วยมาตรฐานการวิจัย การพัฒนาผลิตภัณฑ์ และผ่านการทดสอบต่างๆ
Package Size : 200 ml.
Related Product
... loading images